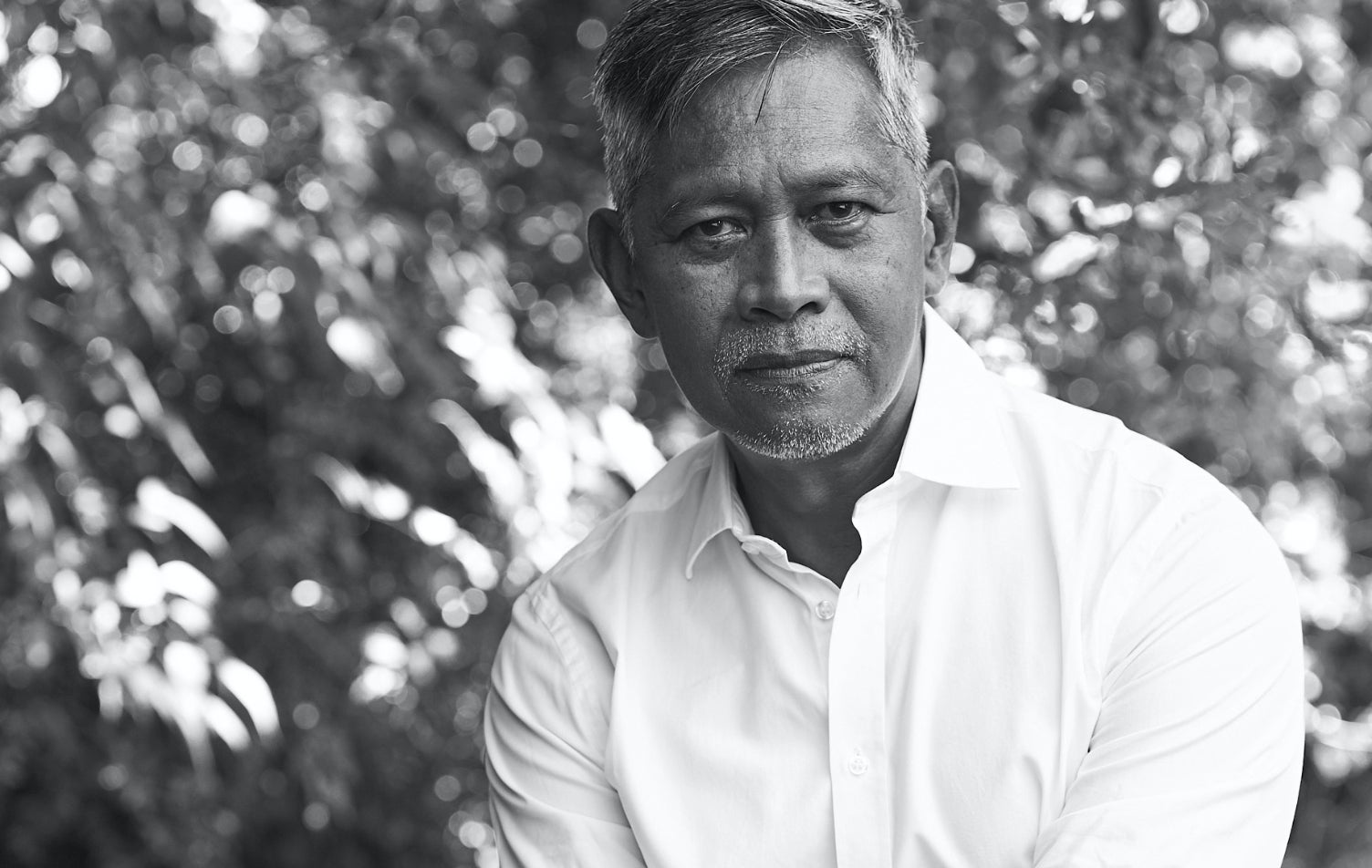 From a fashion-loving kid growing up in the Philippines to studying alongside some of the most influential names in haute couture to the new head designer for White One!
Alden Misolas tells us about his life in fashion.
Why did you choose to become a fashion designer?
Well ever since I was a kid I was really into looking at fashion magazines. When I visited my tailor – at that time you could still have your clothes made at a tailor –I looked at all their magazines and especially the clothes.
So then I started sketching dresses on paper, things that I loved, and making cutouts, like paper dolls. So that's how I started, and my love for clothing developed from there.
And where did you study fashion design?
I moved to Belgium and studied in an art school. And I didn't really like it, but after about a year I discovered that there was a fashion academy in Antwerp – the famous Antwerp Fashion School, where all the famous Belgium fashion designers came from, like Dries Van Noten, Martin Margiela and Ann Demeulemeester. So I did an entrance examination and was accepted and got to know some of them as they were doing their final years.
So how did you enter into the world of bridal?
Well, after graduating I started in ready to wear, and I got a little bit bored with it. So I switched to working as a stylist for photo shoots, taking care of the outfits for the models, the accessories and so on.
The photographer knew a Belgium bridal company and they need a stylist for a shoot in an 'exotic country' – which happened to be the Philippines!
So I ended up back at home. The client was really satisfied, so he asked me if I could design for him some dresses!
I told him that I hadn't done that before, that I loved bridal dresses but I didn't know how to design them.
But I did a couple of dresses for him in my own style, they produced them, and they ended up being best sellers.
So every year he asked me to do a few more and then eventually I become lead designer of their collections.
What is it about fashion that you love?
I think fashion is self-expression. What you wear defines who you are, the mood you are in.
Where do you look for inspiration?
I travel a lot, which is very important to gather ideas. I get all kinds of vibes and inspiration when I travel, just by looking at different objects or going to shops. Even if it's ready to wear it can give me some kind of inspiration for wedding dresses.
I have always wanted to incorporate fashion trends into wedding dresses. Because after all, women who are looking for a wedding dress are also very fashion-minded. So I think it's very important for them to see the same trends in their wedding dresses.
But at the same time, objects can inspire me, moods can inspire me, and all sorts of music can inspire me, from classical to jazz.
I also have my favorite designers that I look up to, namely YSL, Balenciaga, Dior, and many more. And wherever I travel, if there is an exhibition about fashion on you can find me there!
What excited you about being appointed head designer of White One?
Well in the first place I never dreamed of being with the Pronovias Group. I thought it unimaginable; it's a global company and I am just a 'small designer.'
I was contacted while I was in lockdown in Bali working on a collection for a different client when I got the call. And I was very surprised! But then I thought, yes this can work!
I have been in the bridal business for 20 years now, but working for White One is like the cherry on the top. I didn't think it would happen to me. So I feel very grateful
What excited you about being appointed head designer of White One?
A lot of fun! I am trying to bring a fun image to the collection. And I am very very happy with things so far. The latest collection is vibrant, full of energy and playful, and importantly very, very affordable.