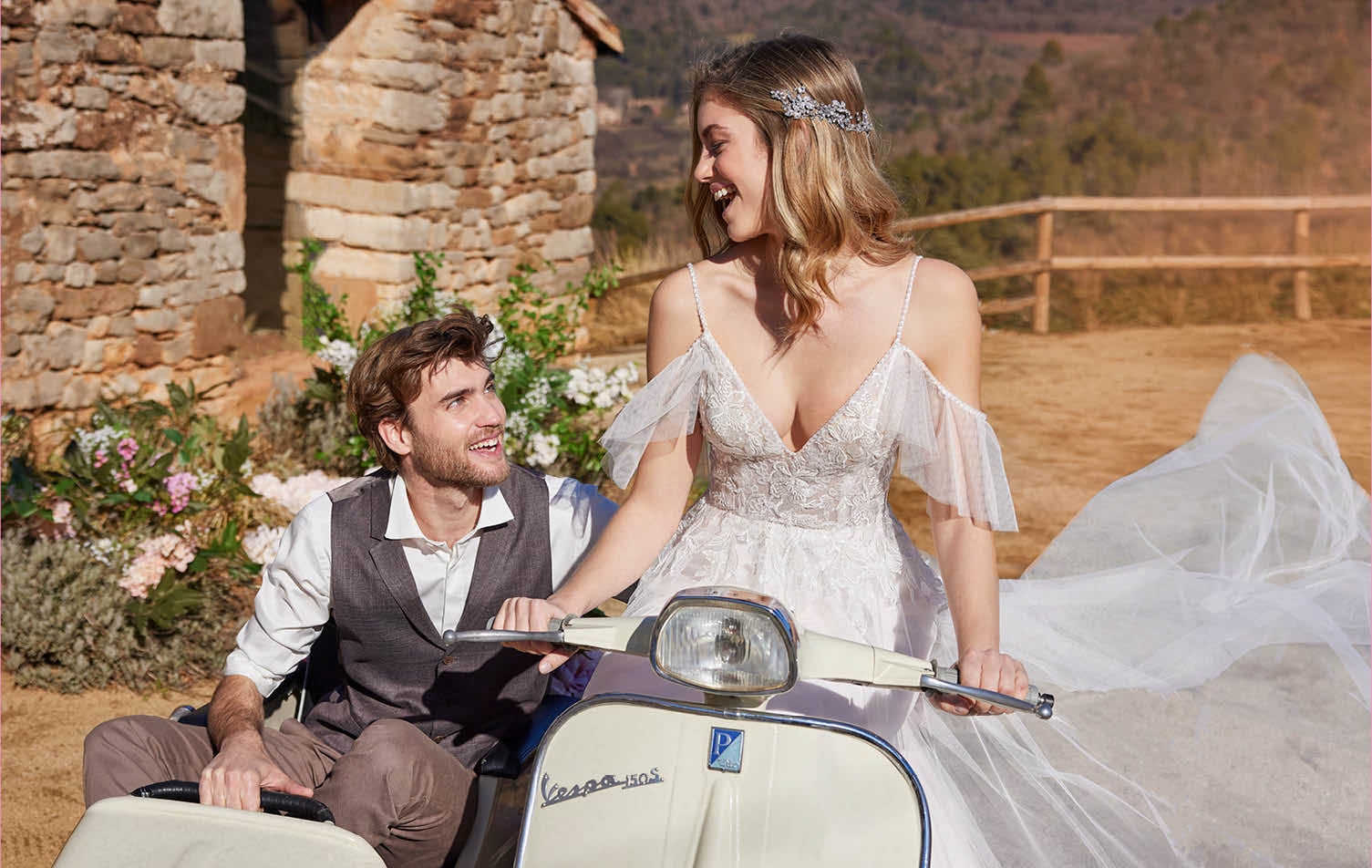 'Love is all around' – the new collection from White One – celebrates real love and real brides!
Sometimes we just need a little reminder – love is there if you look for it! Alden Misolas, the new head designer of White One, only had to pick up his mobile phone for inspiration for the 2022 White One collection.
"Over the past 18 months, the only thing that we could all really share has been social media," he says. "It has given us so many stories of people sharing love and joy and happiness."
Alden and the White One team decided to create a collection that celebrated real brides, and real couples in love. Even the photo shoot for the collection resembles a gorgeous wedding album, complete with groom, flowers and glowing brides!
"We looked at real brides on social media and at the same time studied the feedback we get from our customers, " continues Alden. "We learned they wanted dresses for smaller weddings and to make sure the dresses fit and flatter all brides, from petite to curvy. Sustainability is also important, so there are more eco fabrics and trims in this collection, as part of our 'We Do Eco initiative."
So without further ado, lets take a look at the LOVEly White One bridal trends for 2022.
Soft Colors Inspired By Insta-trends
"For the first time White One has introduced color! Not all brides want to get married in white," says Alden. They now have a gorgeous choice of dreamy pale pinks and peaches for pale beauties, or a flash of nude or cappuccino lace that looks gorgeous against tanned skin. Floral prints also make their White One debut, for ultra romantic brides (or bridesmaids) who want to bloom all over.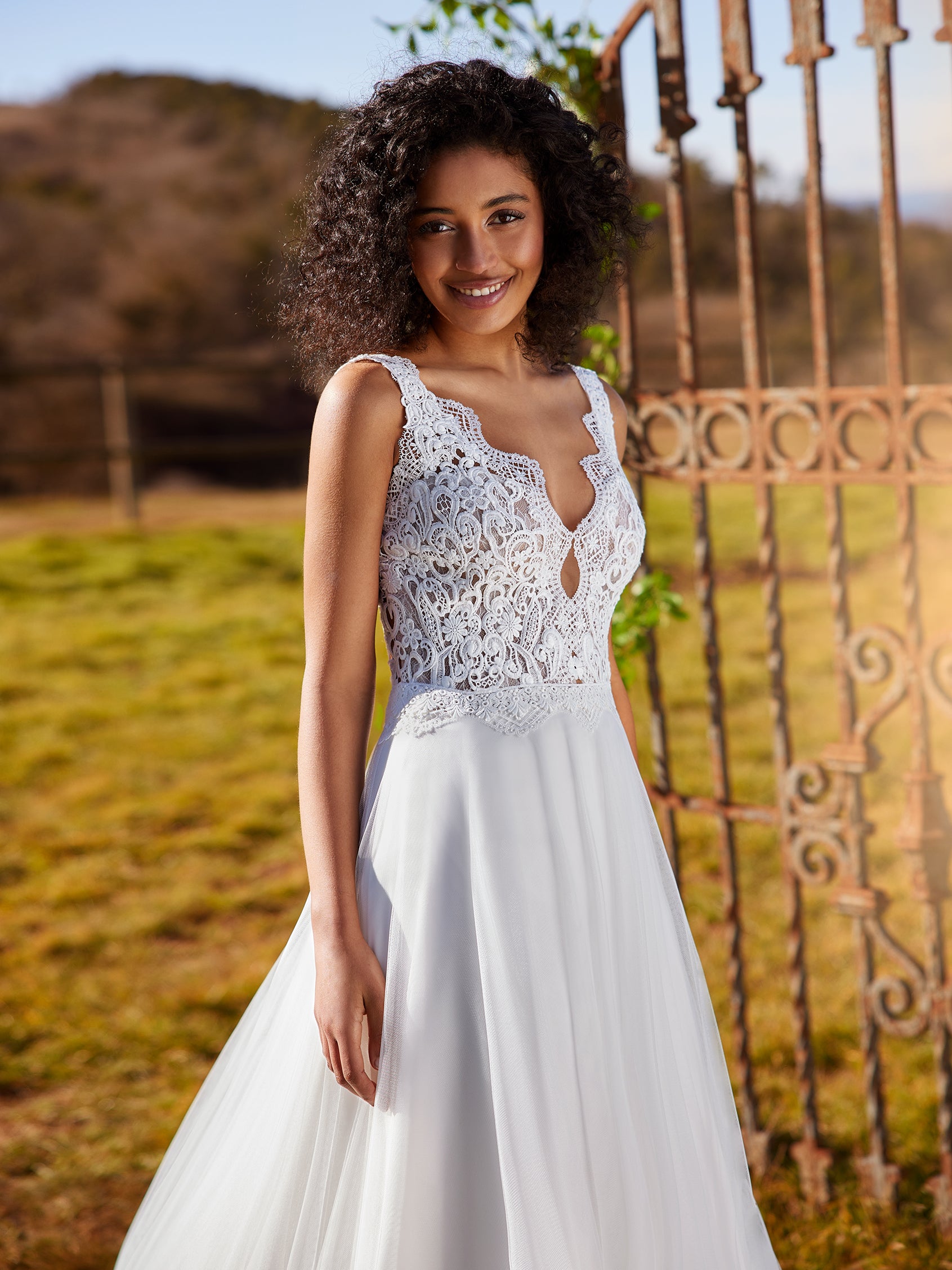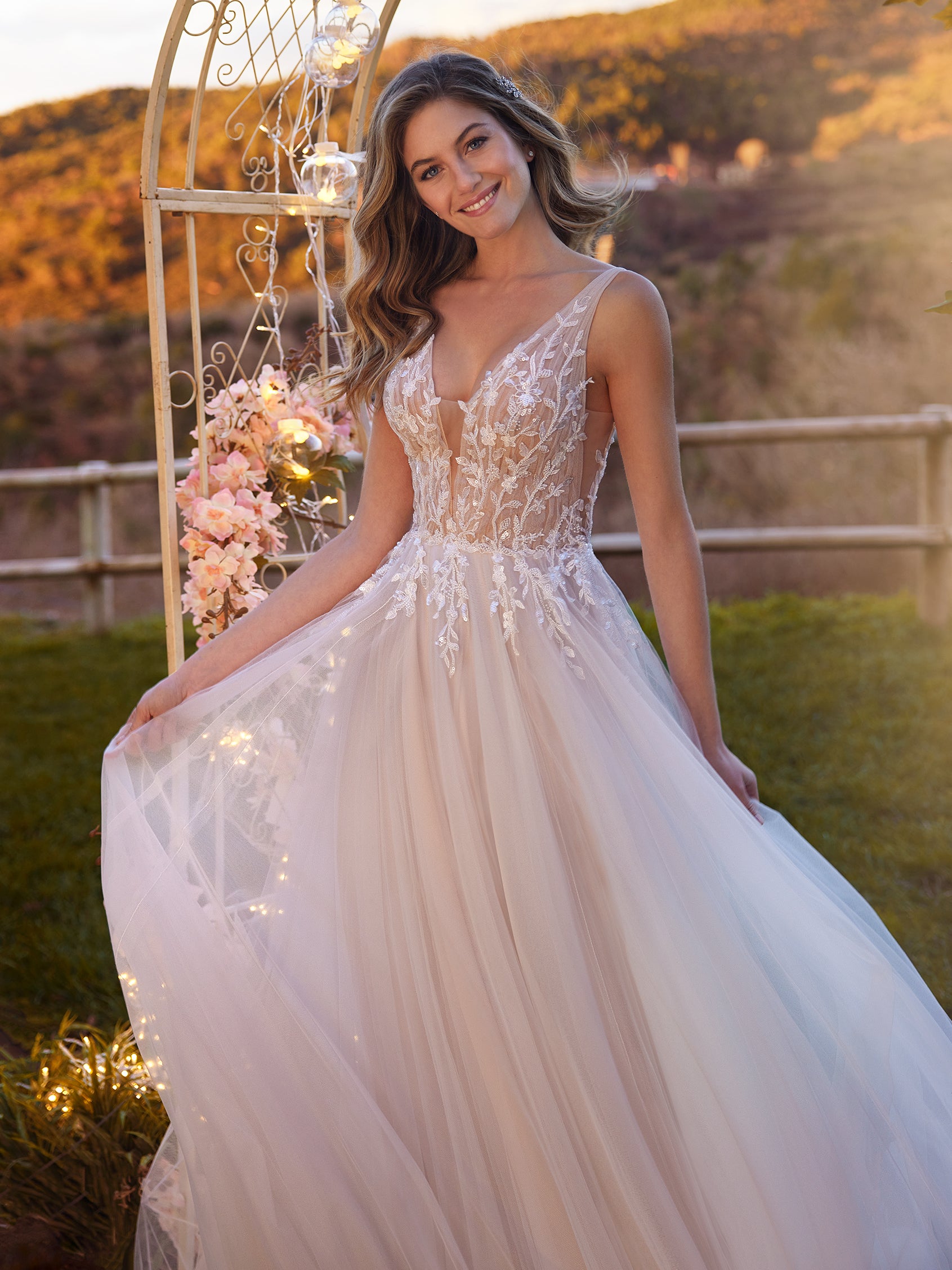 You Sexy Thing!
A little bit of reveal goes a long way. Peek-a-boo backs, cheeky cutouts and sensual splits adorn these new gowns with just right measure of sex appeal! Push-up cups are included in most styles, creating a movie-star cleavage. Oh, and meet the new mermaid! White One's signature siren look has been softened down for the post-pandemic. It's slightly looser, but just as shapely, and will make all bods look like Venus herself.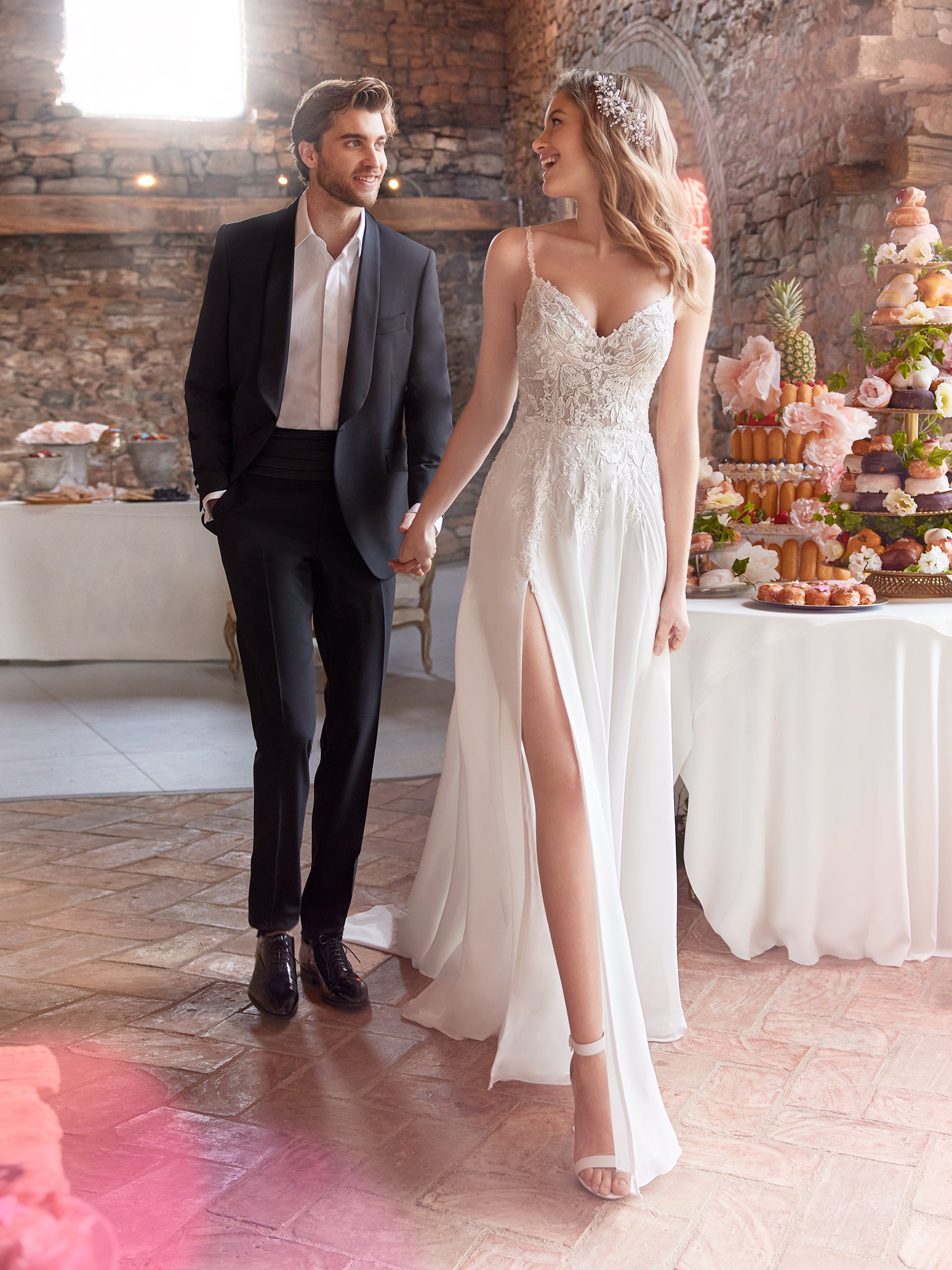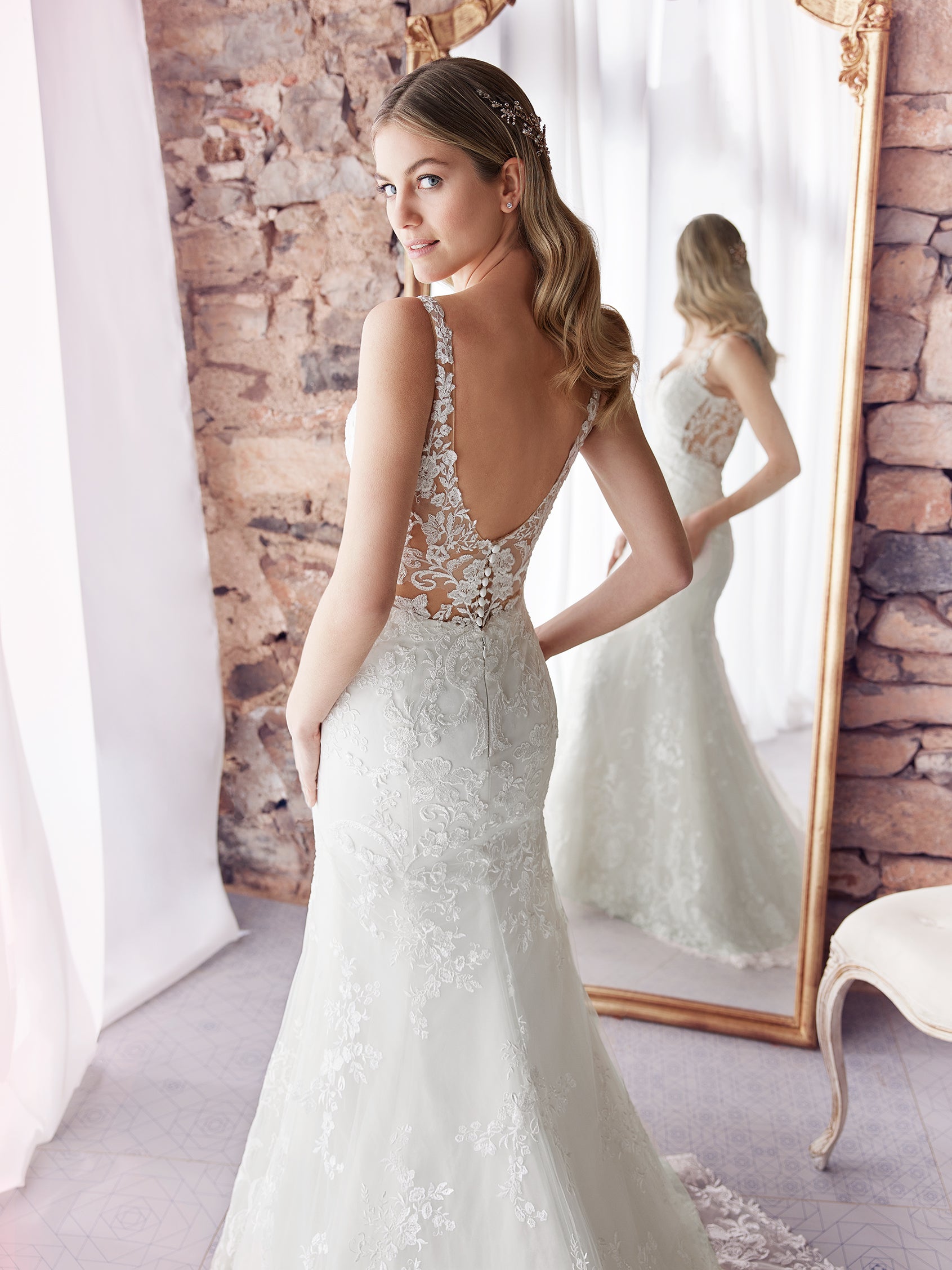 Nothing If Not Versatile
Introducing White One 'Mix & Match' line – dresses and tops that let you create your own unique look! Ideal for day to night (or night to day?) wedding celebrations – or destined to become a wardrobe staple after the honeymoon is over! Or perhaps you just want to be able to tweak your dress a little as you get ready to party? Detachable sleeves, swirly overskirts and customizable little details feature across the 'Love Is All Around' collection.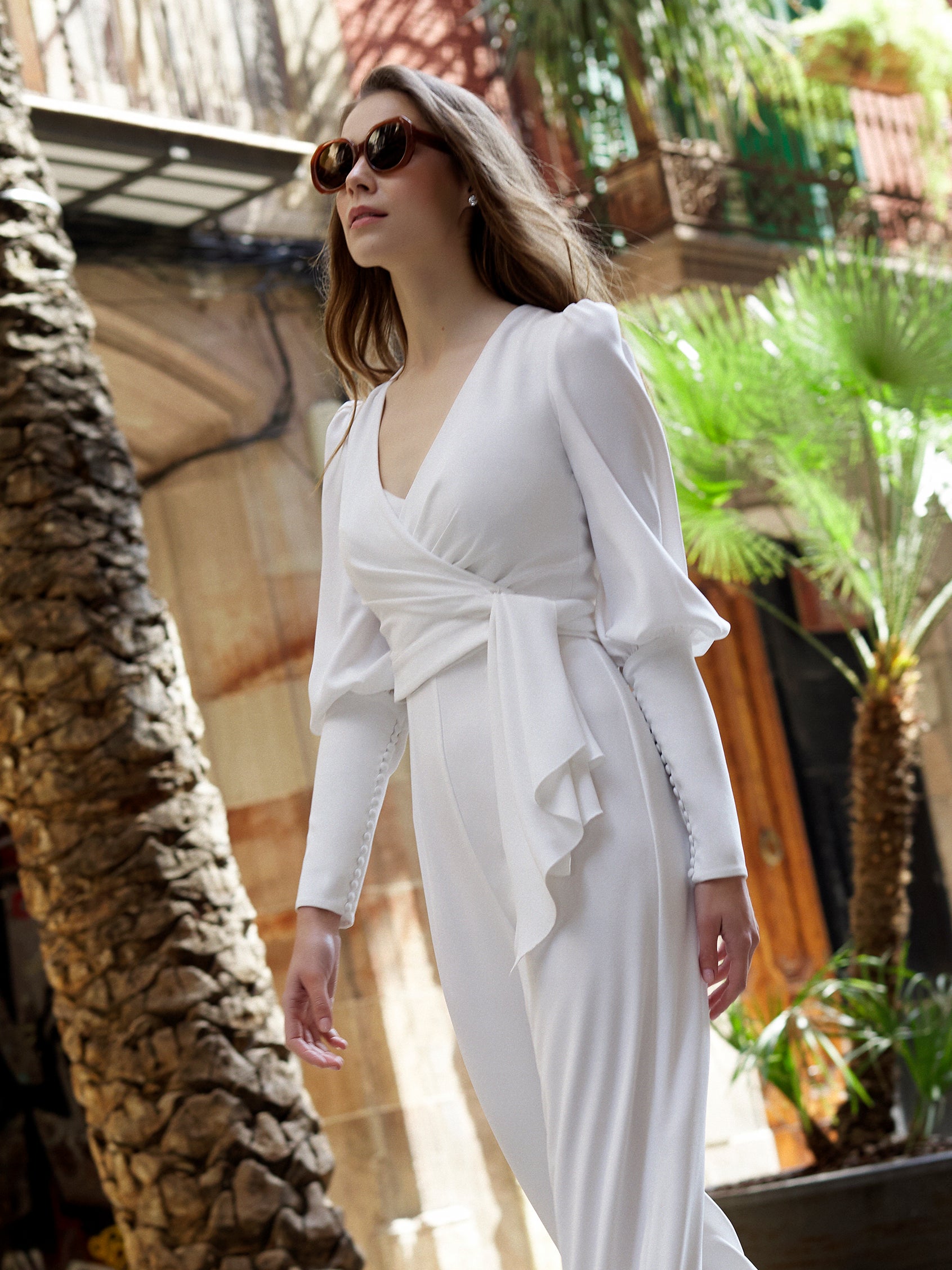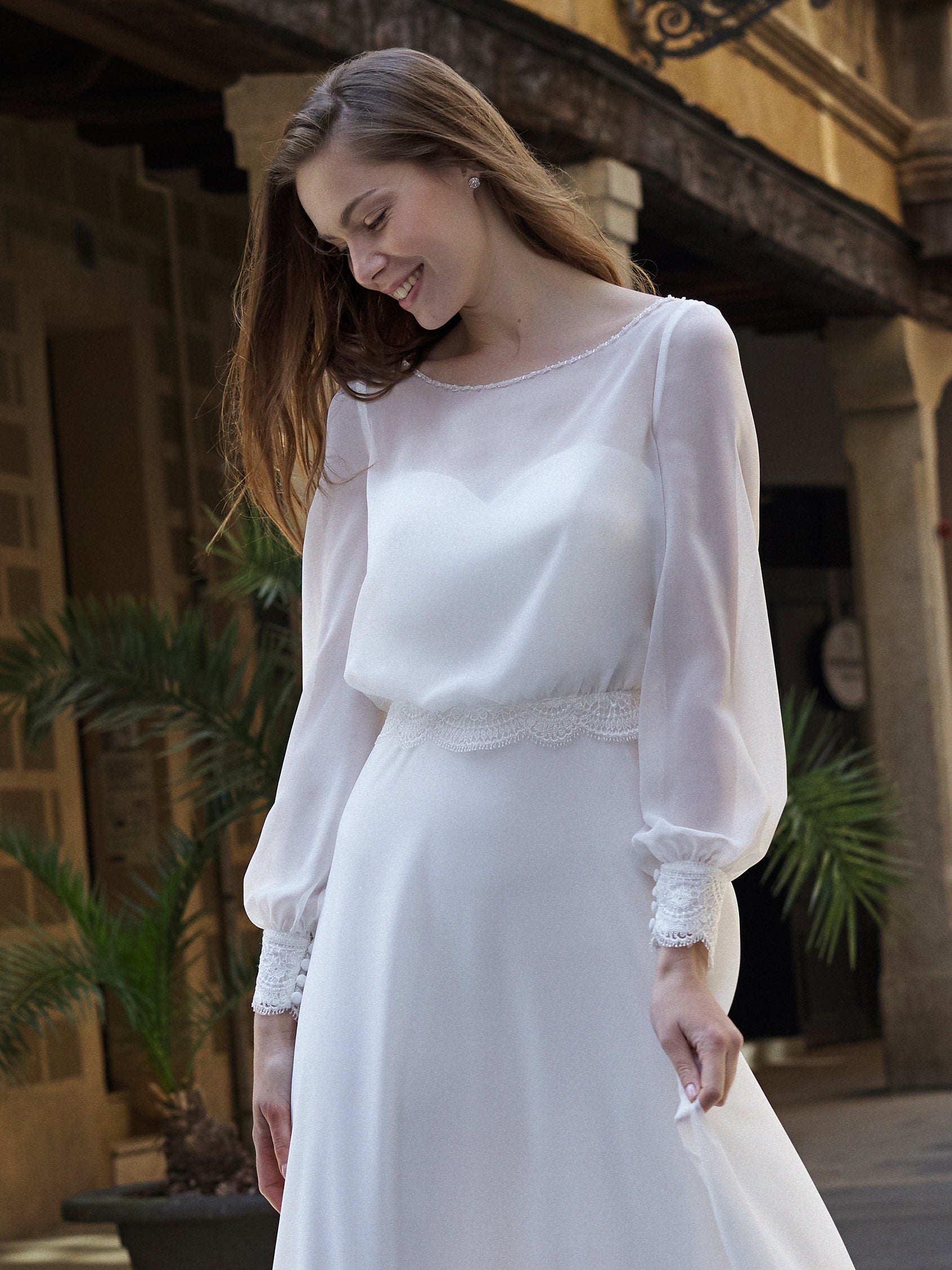 Designer's Pick
With so many gorgeous styles to choose from, where to start? We asked Alden to name his favorite dress from 'Love is all around."
"Brides will love ALL the dresses this collection, "he answers. "Because not only has it been inspired by them, it has been made for them. However, if I have to choose one it would be Remnen. I have always believed in the saying 'Less is More.' This crepe dress is simple. It's body-hugging. But it's very, very special."
We couldn't agree more!
Check out all the styles in the new 'Love is all around' collection from White One. We know you will find your perfect match!