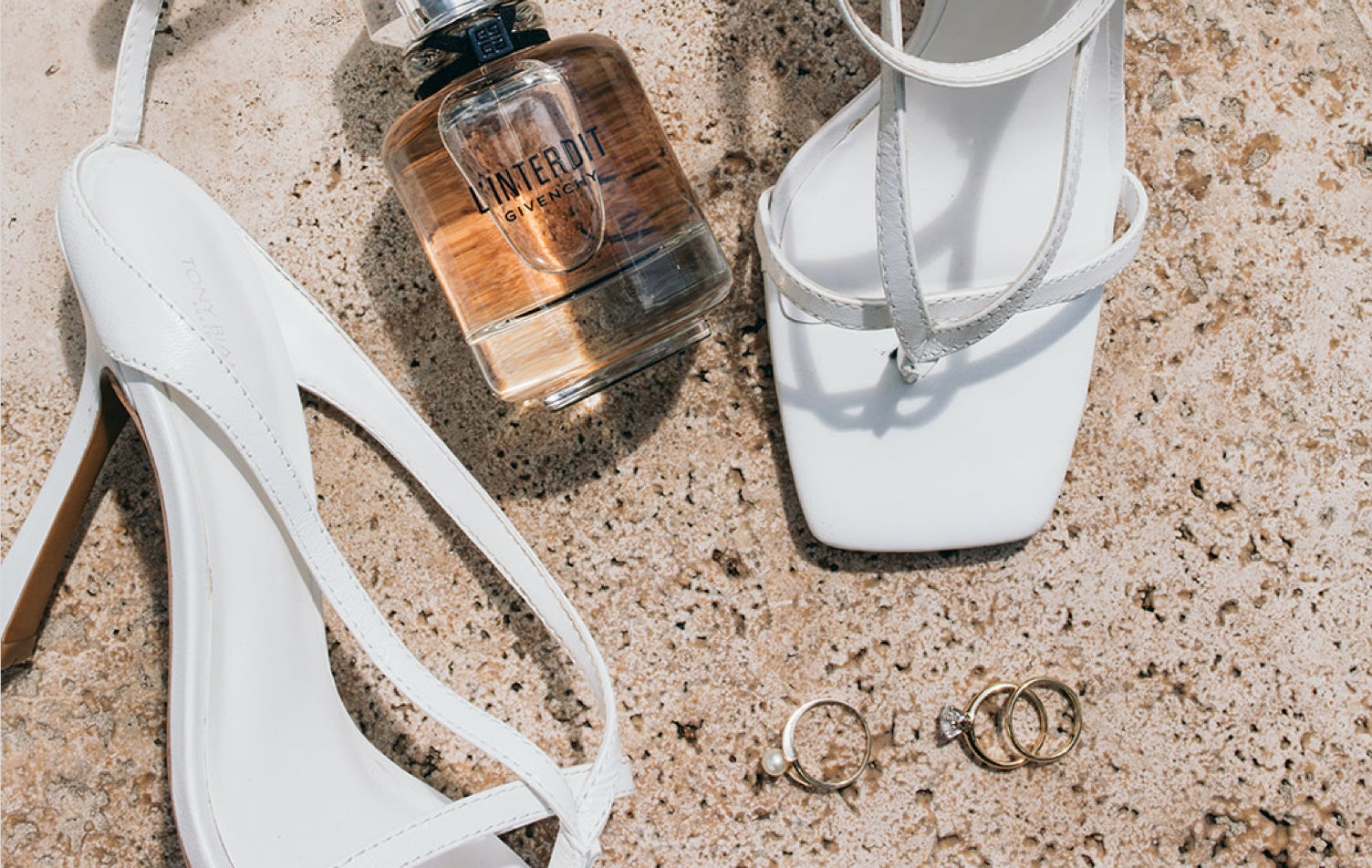 Get Cracking With This Handy Wedding Planning Checklist
He's put a ring on it and you are over the moon! When you come down to earth here's handy wedding planning checklist of what you need to next, from booking the venue to choosing your wedding dress.
Wedding Planning Checklist #1
Let The World Know!
We know you are bursting to share the news! Do it right by letting family members know before you post it on social media. Even better, create a contact list of you nearest and dearest and send an engagement selfie via email. If your inbox is already bursting at the seams, you might want to create special email address for this, and the onslaught of questions and congratulation messages that are sure to follow!
Wedding Planning Checklist #2
Look After That Ring!
Whether it's a priceless family heirloom or a single diamond from a local jeweller – you will want to get that ring insured. And even though it means being without it for a few days, get it resized your fit your finger as soon as possible. Oh, and get a manicure – you will loose count of how many times you will be asked to show the ring close-up in the coming months!
Wedding Planning Checklist #3
Talk Budget
We all hate talking money, but this is an important part of your wedding planning checklist. Your budget will drive everything over the coming months; the size of the guest list, the choice of venue, and your wedding dress. A word of advice: A fairy tale wedding has little to do with the amount of money you spend, but rather the love, creativity and expression you put into making it happen.
Wedding Planning Checklist #4
Choose The Venues
Your choice of wedding venue also affects everything – from catering to the logistics for wedding guests, choice of flowers and even your wedding dress. Unless you have decided to hitch a ride to Vegas for a drive-thru ceremony (which of course is just fine!), the best advice we can give is to do make your choice as soon as possible. Civil weddings are trending, so this is especially true if you are getting hitched at City Hall.
Wedding Planning Checklist #5
Get Inspired!
Ok, now the fun starts. Pull up your Pinterest skills, follow bridal brands and influencers on Instagram, and let your creative energy run wild. Remember though that trends are well, just trends, so at the end of the day your personal style is what matters most. We recommend starting the search for your wedding dress at least six months before your wedding date. This will give you enough time to make your choice carefully, choose accessories, get alterations done for the perfect fit.
Wedding Planning Checklist #6
Keep It All On Track
Even if you like to keep life spontaneous, you will need to keep track of everything; contacts, quotes, special needs for wedding guests – the list is endless! The easiest way to do this is with a spreadsheet on Google docs. Even if you are not tech savvy, creating a wedding website (there are plenty of easy-to-use templates out there) is fun and visual way to share your journey, and a keeper from here to eternity!
Let's hear it for our wedding consultants! They are ready and waiting to help your find the ONE! Make an appointment and you will be well on your way to finding your dream dress.