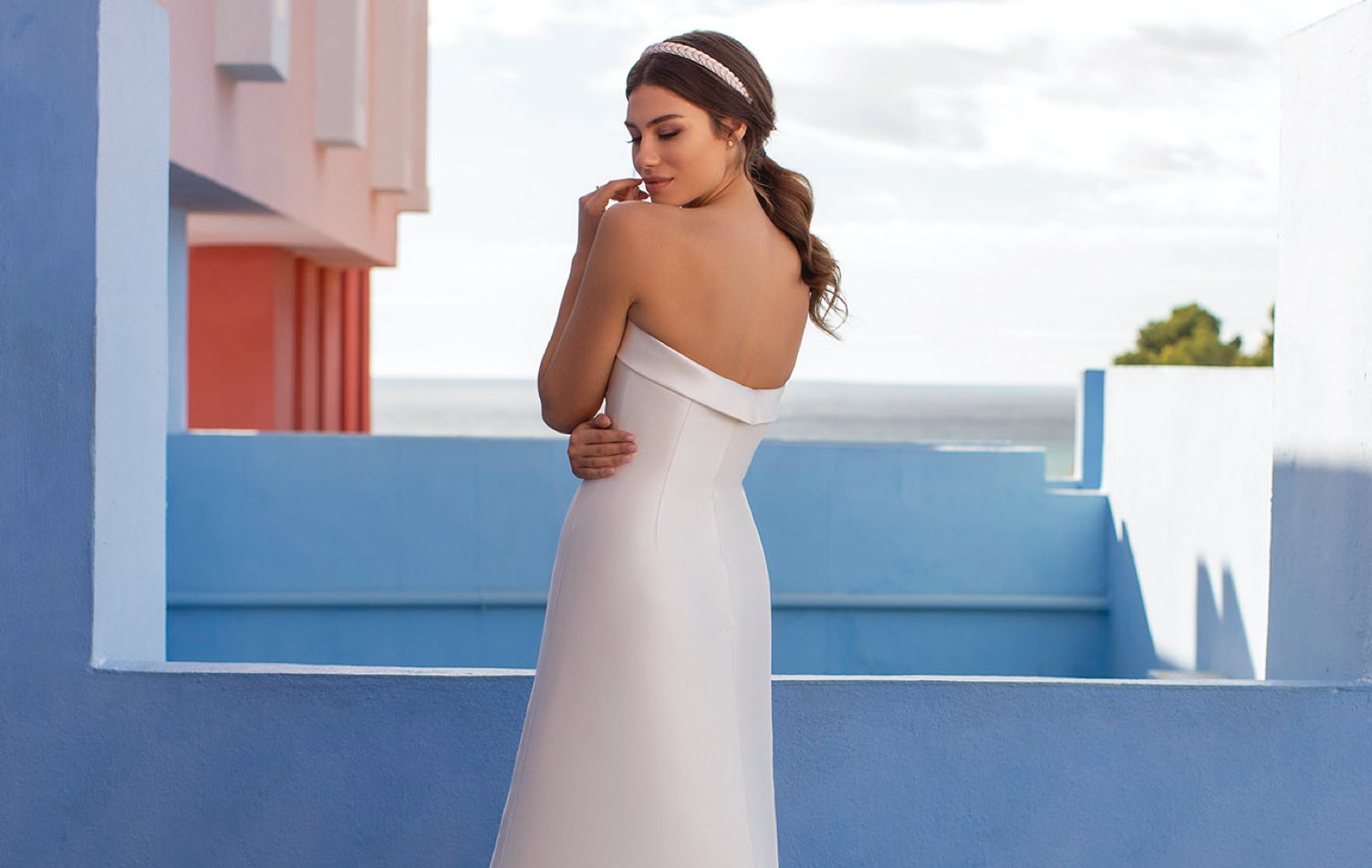 Are you faced with adjusting to a small wedding ceremony? You are not alone! All over the world brides like you are scaling down while still thinking big.
If love won't wait (and let's face it, when does it?) let's think of the advantages of a micro wedding ceremony. Firstly time. Fewer wedding guests mean more time making sure the ones that can make it have an incredible experience. Use it to get creative with venue decorations and party favors – perhaps even crafting them yourself!
Intimate weddings mean the focus is on you and your partner 100% – embrace this by making yours truly personal and original.
Of course, adjusting your wedding plans extends to your dress. Read on for a few tips on how to dress for small wedding success.
The ONE for the City Hall Wedding
Never think of your civil wedding as second best! (FYI, Kiera Knightly, Raquel Welch, Salam Hayek and Eva Legoria all got hitched at a City Hall). On the contrary, treat it as fab day out with friends and family by booking out your favorite restaurant, posing for wedding photos at your regular haunts, and letting your neighbors and local community see (from a safe distance) just how gorgeous you look.
For civil weddings, a chic and elegant wedding dress is key to having a no-fuss, fabulous day. From White One 'Essentials' collection, Minima is a soft crepe sheath dress with retro-revival styling's – throw over a sparkly bolero or even a 1970s blazer and you are ready to go! Chicory lets you have your lace and work it too! In a sexy halter neck style that is sleek and sophisticated.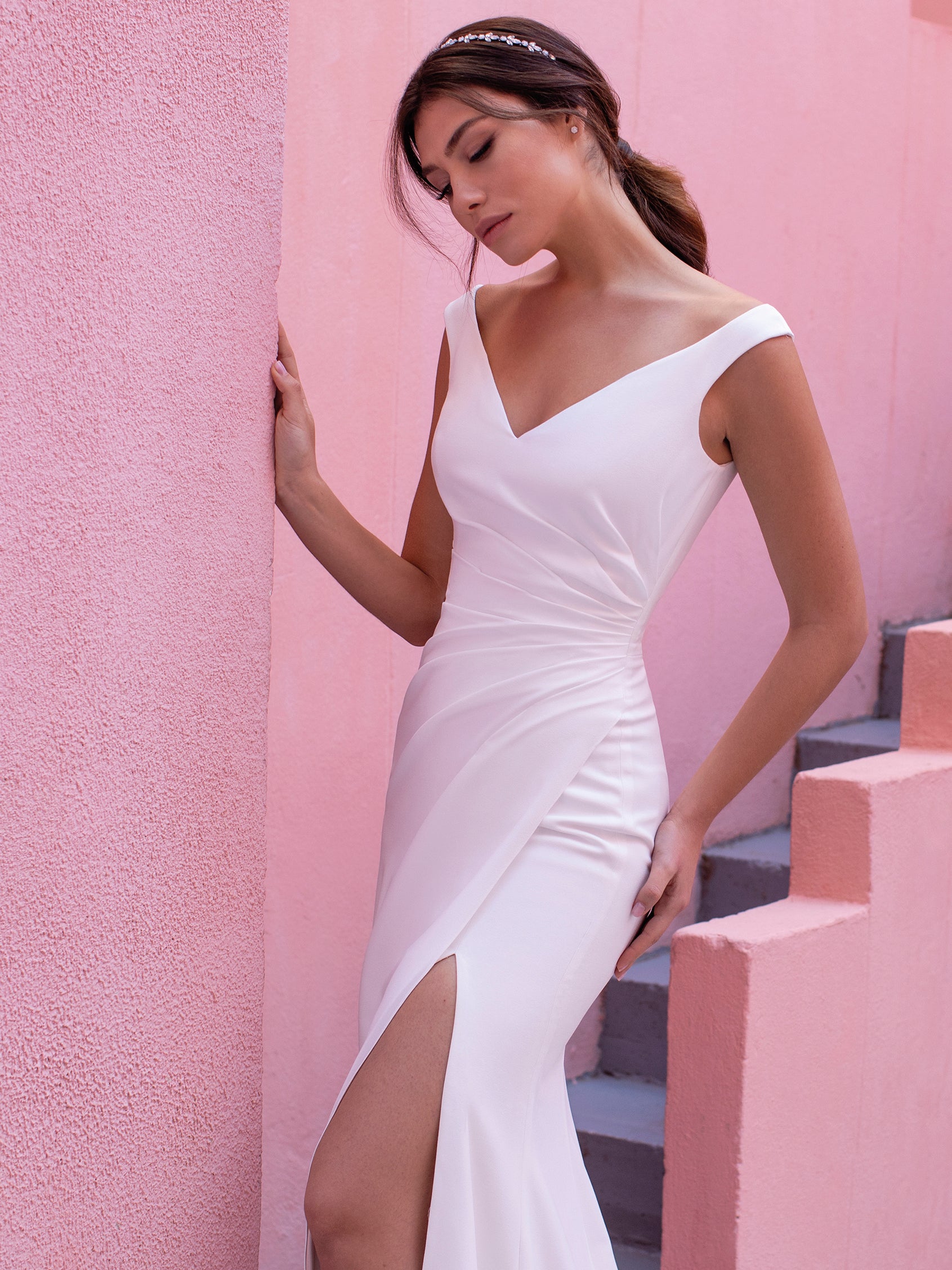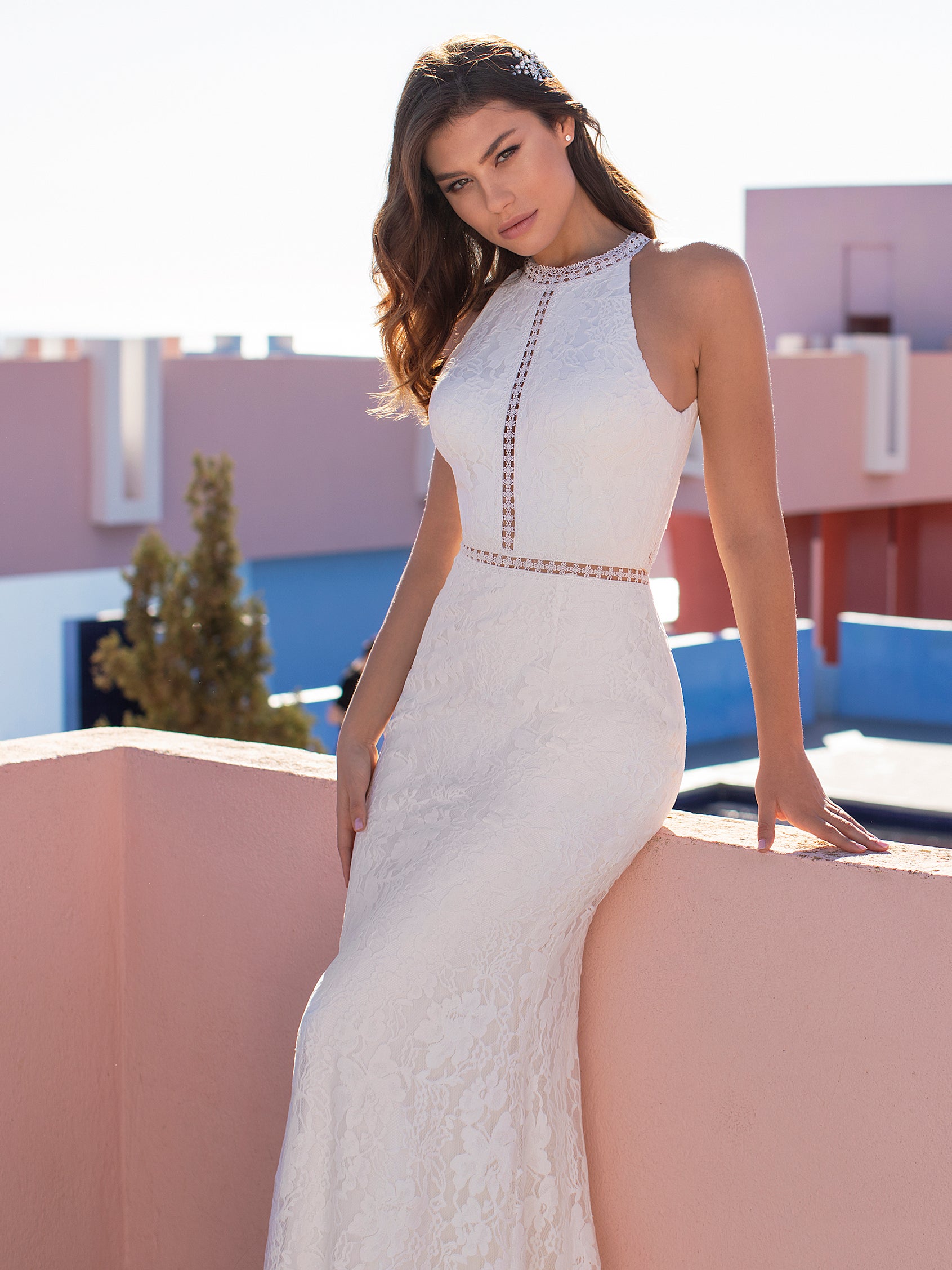 The ONE for the Simple Outdoor Wedding
Many are predicting that 2021 is the year we go back to our roots. Goodbye international plane travel and hello glamping! A simple outdoor wedding fits perfectly with this new ethos. You might even try organizing a gourmet picnic for the celebration. Campfire and wedding cake? We can think of anything more romantic!
So, let's embrace Mother Nature all the way with these wood nymph styles from #WeDoEco – the sustainable collection from White One. Crafted in eco-friendly fabrics, they possess a floaty, boho charm that's perfect for weddings au natural!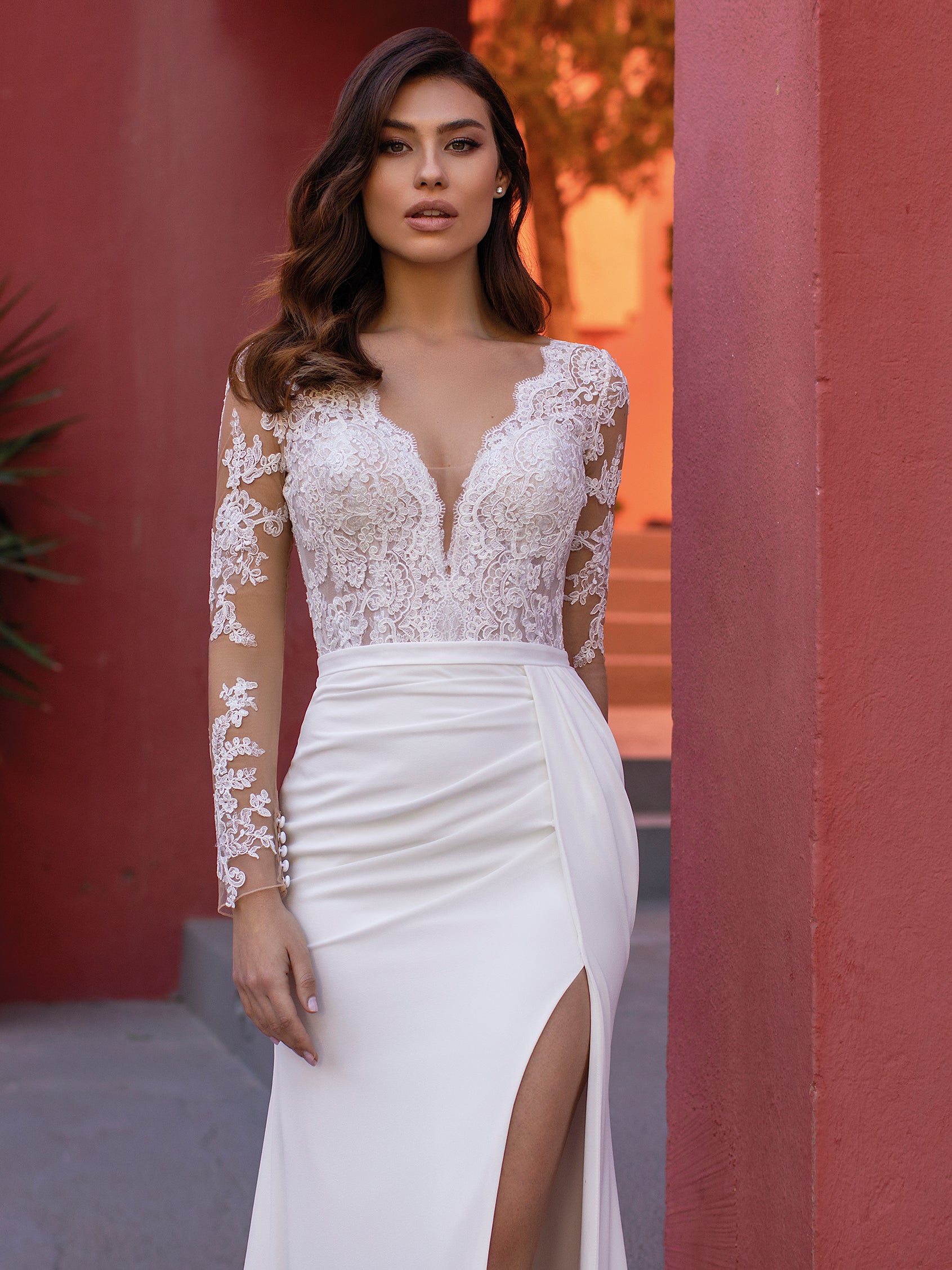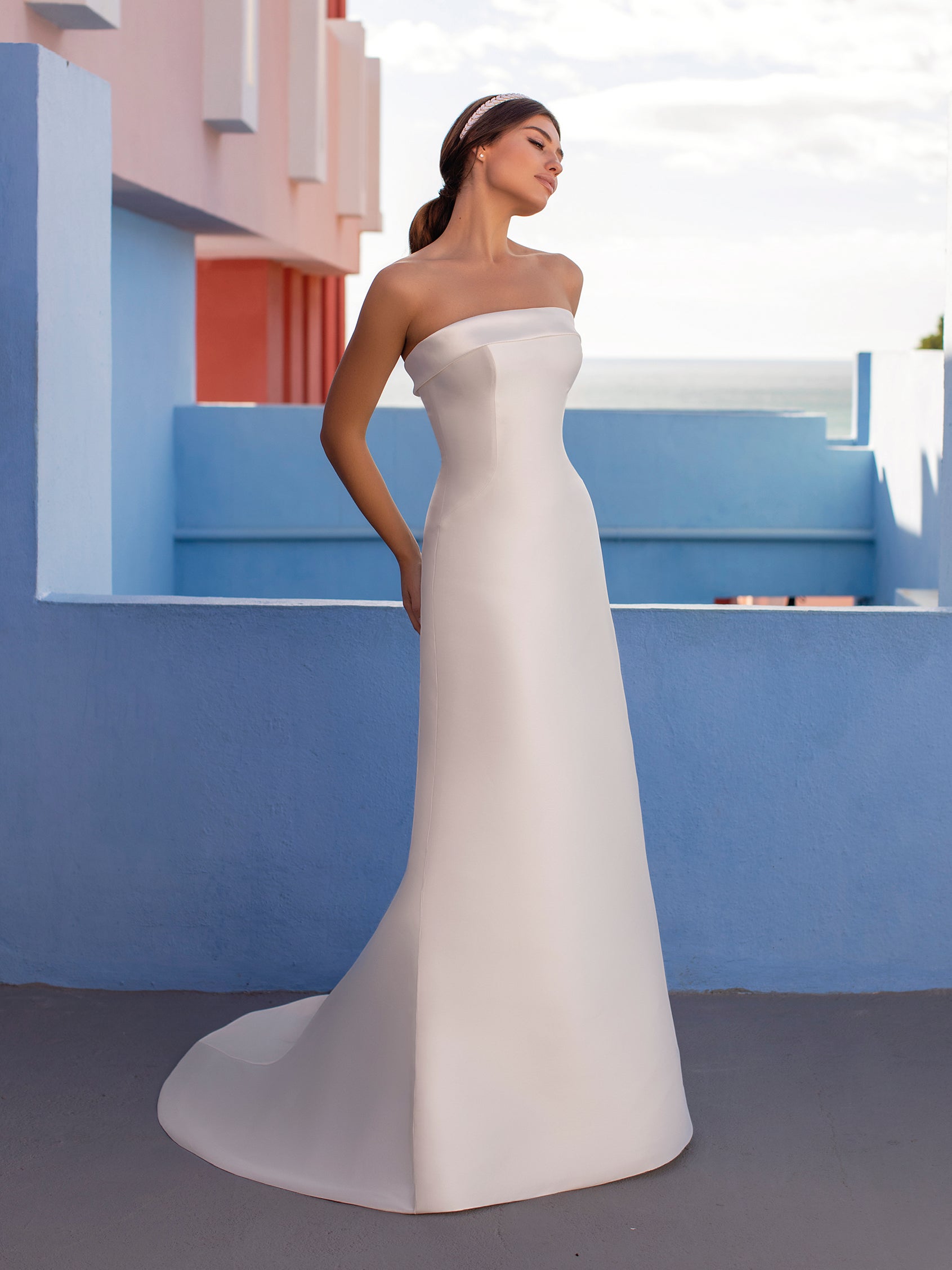 The ONE for the Intimate Beach Wedding
The great thing about a small wedding by the beach is that you and your guests can make a weekend of it. And have you looked at the short-term rental platforms lately? If not, you will be amazed at the variety or coastal properties they have – from architect-designed beach villas to pretty fishermen's shacks. Whichever way you want to go, you will want a simple wedding dress in a lightweight fabric that catches the sea breeze and harnesses the magic of the ocean. Like Gennaria, a whimsical tulle dress with cheeky dropped sleeves. Or go sweet and stylish with Harebell and show off your sun-kissed shoulders.
And one more thing! The right belt, veil or jacket can totally help your scale your dress down to a small wedding format. Discover the White One collection of bridal accessories and make your wedding look totally you!