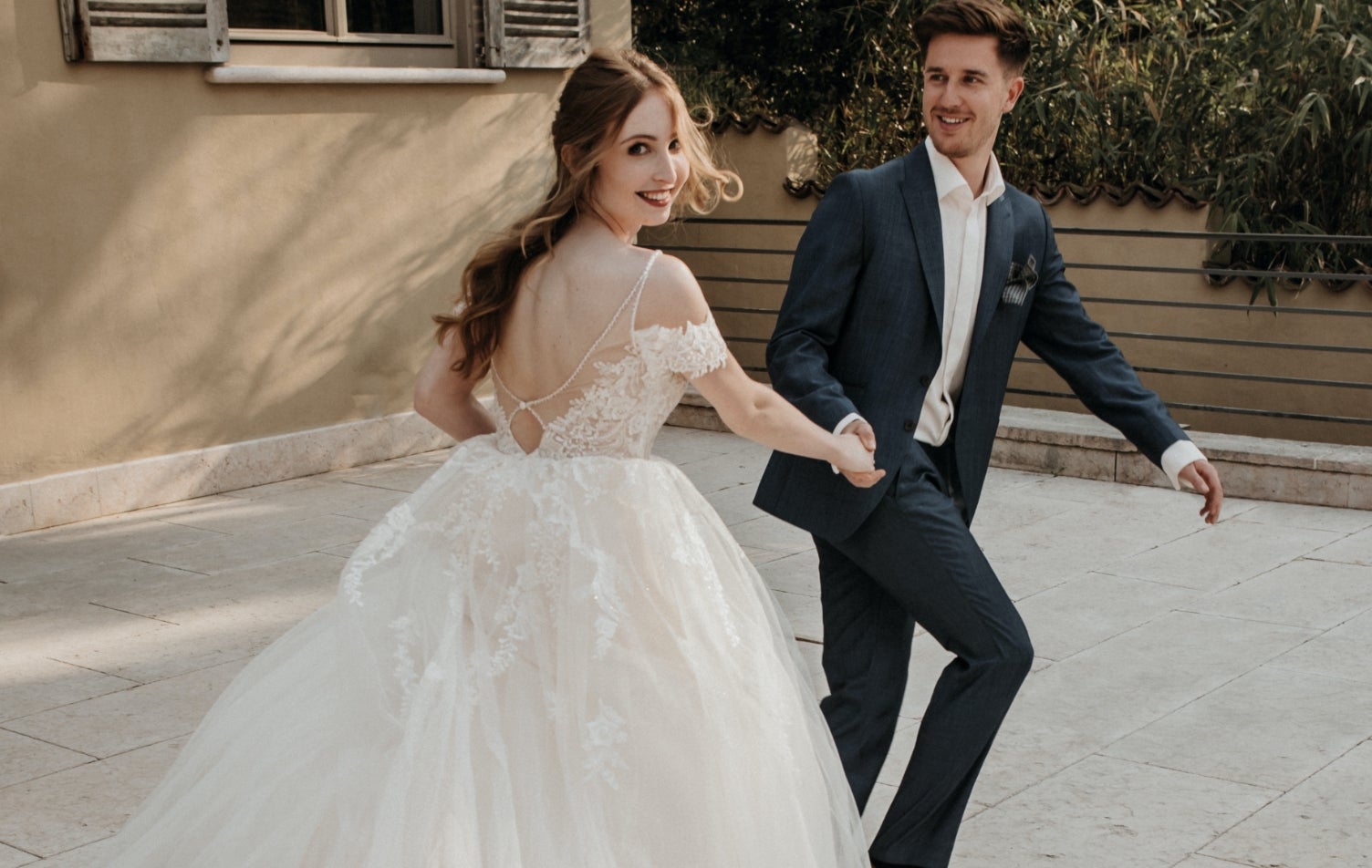 Bridentity from White One.
A brand new capsule collection for #realbrides
Are you a sexy mermaid or punk princess? Do you like a splash of bling or is nostalgic sweetness more your speed?
Because every bride is different, White One has launched Bridentity; a capsule collection that celebrates inner beauty and our perfect-imperfect selves!
Created by Alden Misolas, Head of Design for White One, the 31 dresses take inspiration from latest High Street trends and fashionable social media feeds. "I really delved into Instagram and Pinterest to find out what real brides want," comments Alden. "It was a joy to see how self-assured and confident young brides are in their own skin and body type. Bridentity is made for women who want to be cool, be sexy, be themselves, and amaze their husbands on their wedding day!"
The Bridentity collection presents a reinterpretation of romance that lets brides unleash their true souls. Featherweight fabrics with blush-color transparencies grace silhouettes that range from boho glam to regal ballroom, sensual siren to modern royal, creating a fresh and sexy bridal look guaranteed to bring your partner to their knees!
Designer's Picks
Now to the dresses! Lets see some of Alden's favorite wedding styles in the Bridentity collection


The Boho Glam family of wedding dresses is perfect for outdoor and civil weddings, and present an of-the-moment update on the most-wanted style for modern brides. Lightweight and ezy-breezy to wear, blush colored linings, seen here on the COMFORT dress, combine with glamy, sparkly lace bodices and a carefree gypsy spirit.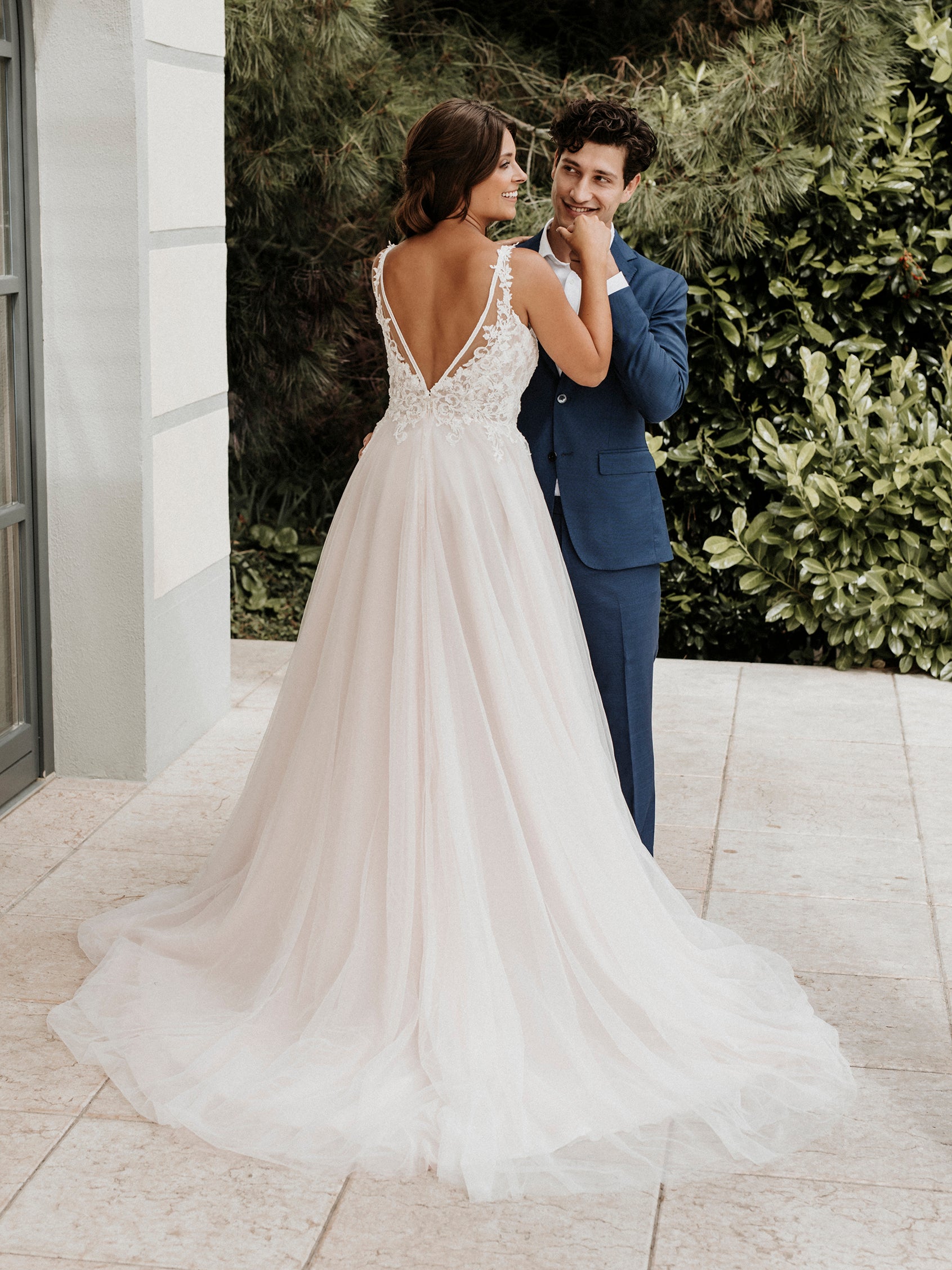 This Ballgown Beauty (called, aptly, 'Enchantment') is perfect for that 'wow' moment when you walk down the aisle. With a stunning sweetheart neckline and detachable sleeves you can whip off when the mood takes you – possibly when hitting that dance floor in that gorgeous tulle skirt.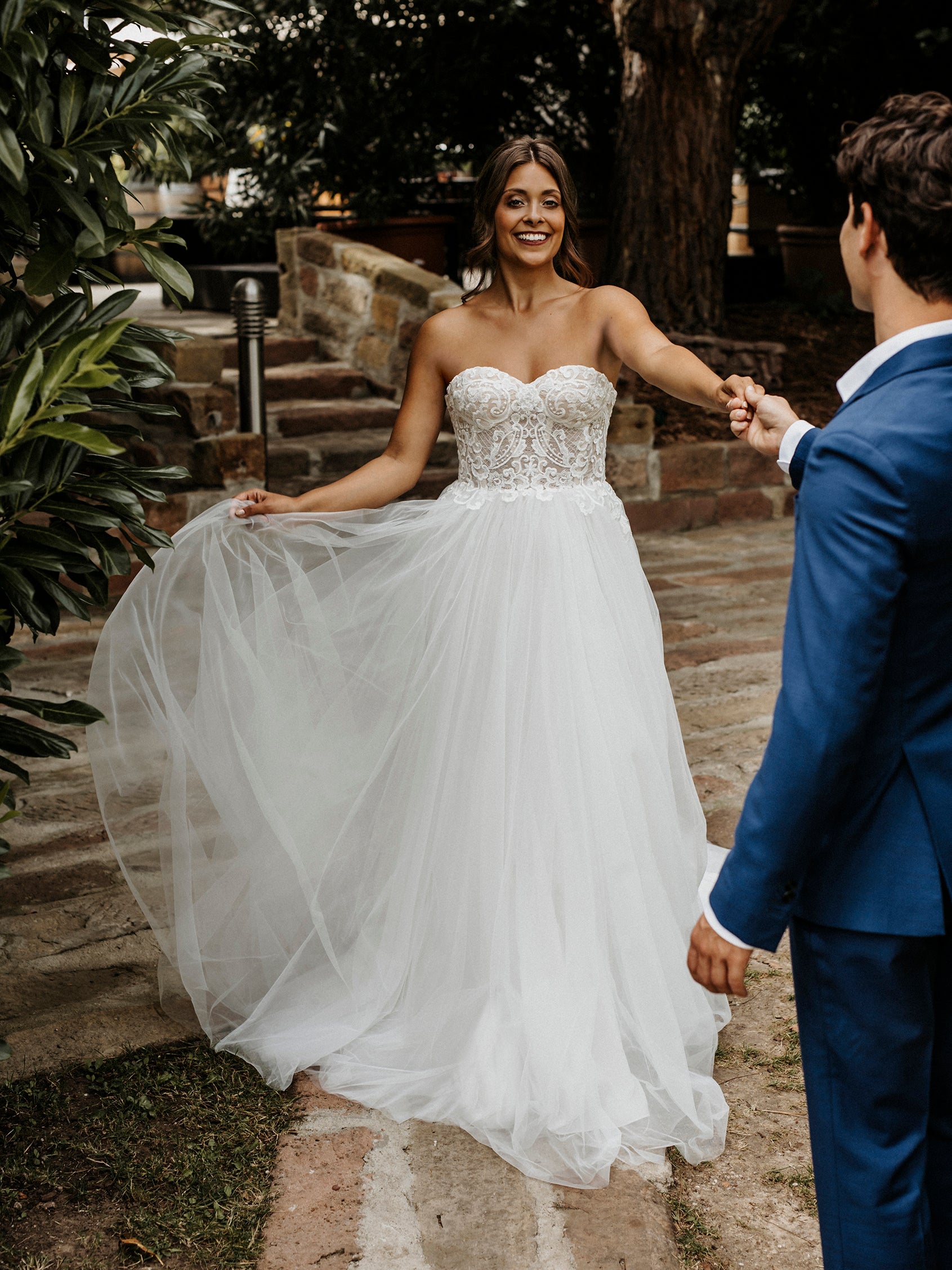 A super relaxed mermaid silhouette that still has plenty of feminine mystique. The soft beige lining under embroidered lace lends the dress a lovely nostalgic feel, while the sexy plunge back is wow! Inner bones and push-up cups sculpt a faultless décolleté.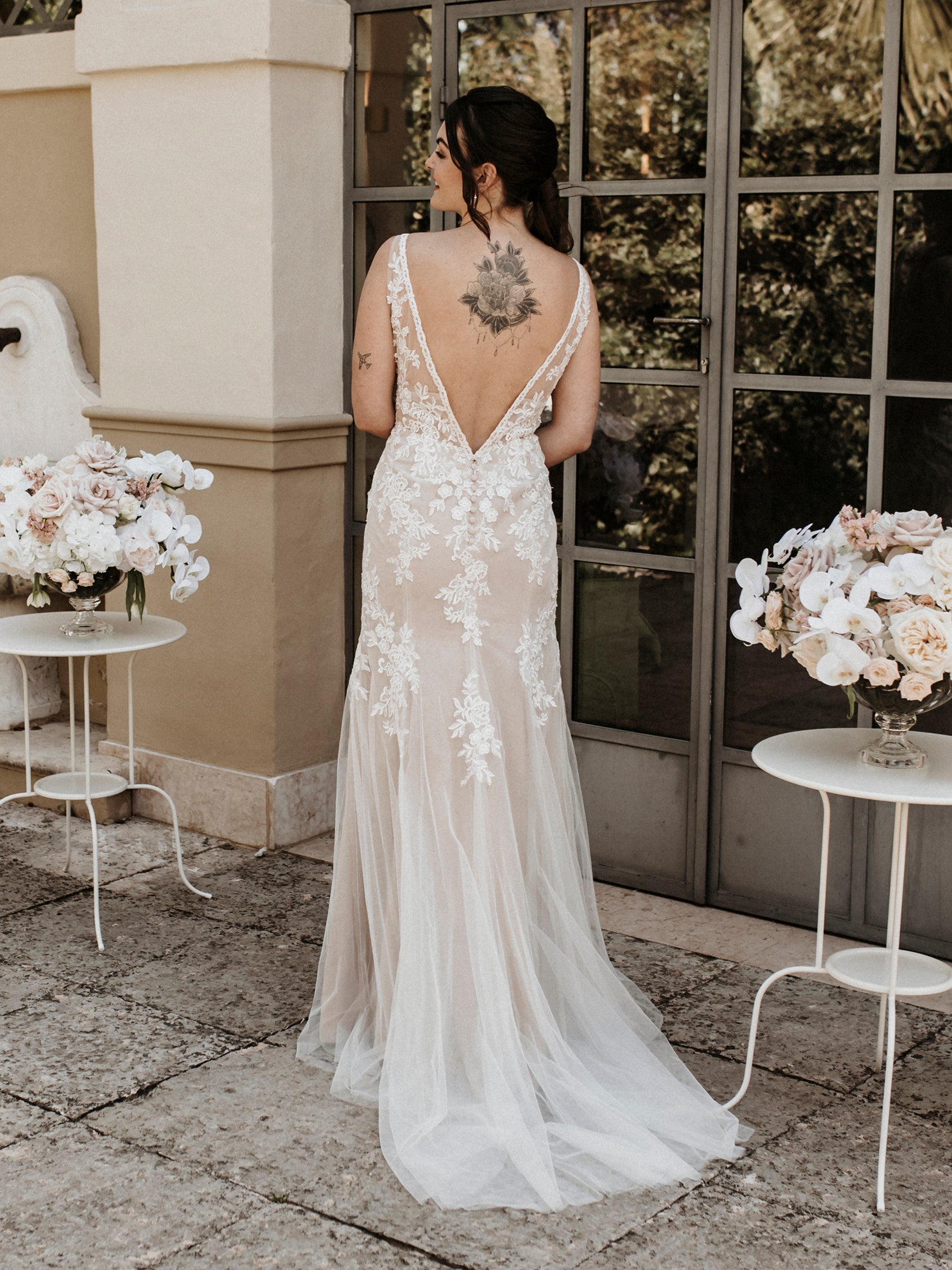 Romantic lace, delicate tulle and bold 3D flowers; 'Greatness' is just that. Fantastically soft and supportive push-up cups and bodice boning will keep you glowing with confidence throughout your dream day. Gotta love the flirty, sparkly straps on the back too.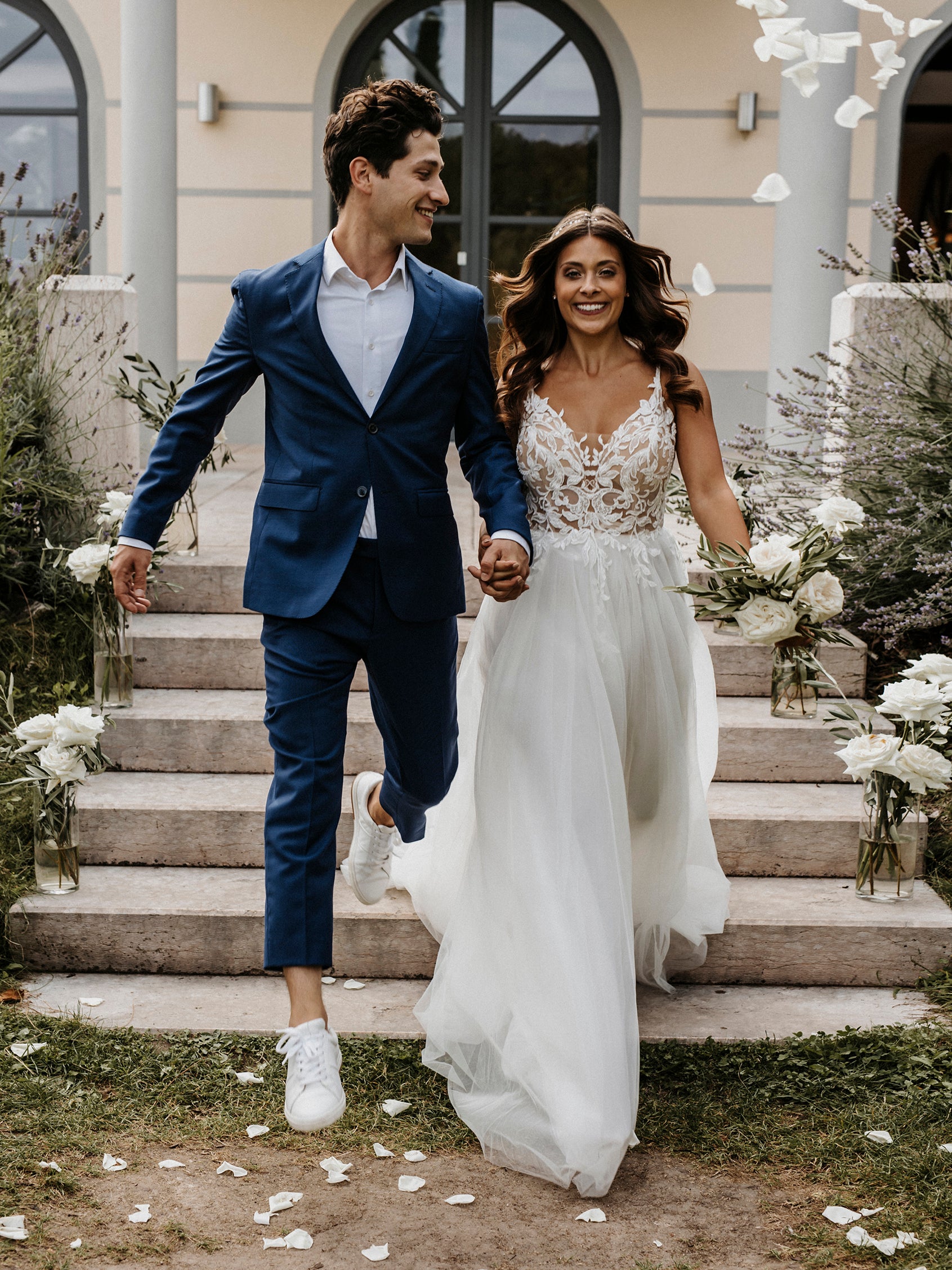 Who can resist a princess wedding gown? 'Jubilation' is a blooming gorgeous dress made of botanical lace and blush-colored glitter tulle. Note the long sleeves – in a lacey tattoo effect that covers upper arms but gives you just the right reveal. The peek-a-boo keyhole back adds a lovely flirty accent. We think the vintage vibe of this dress can take white shiny (or even black biker) ankle boots, but it's up to you!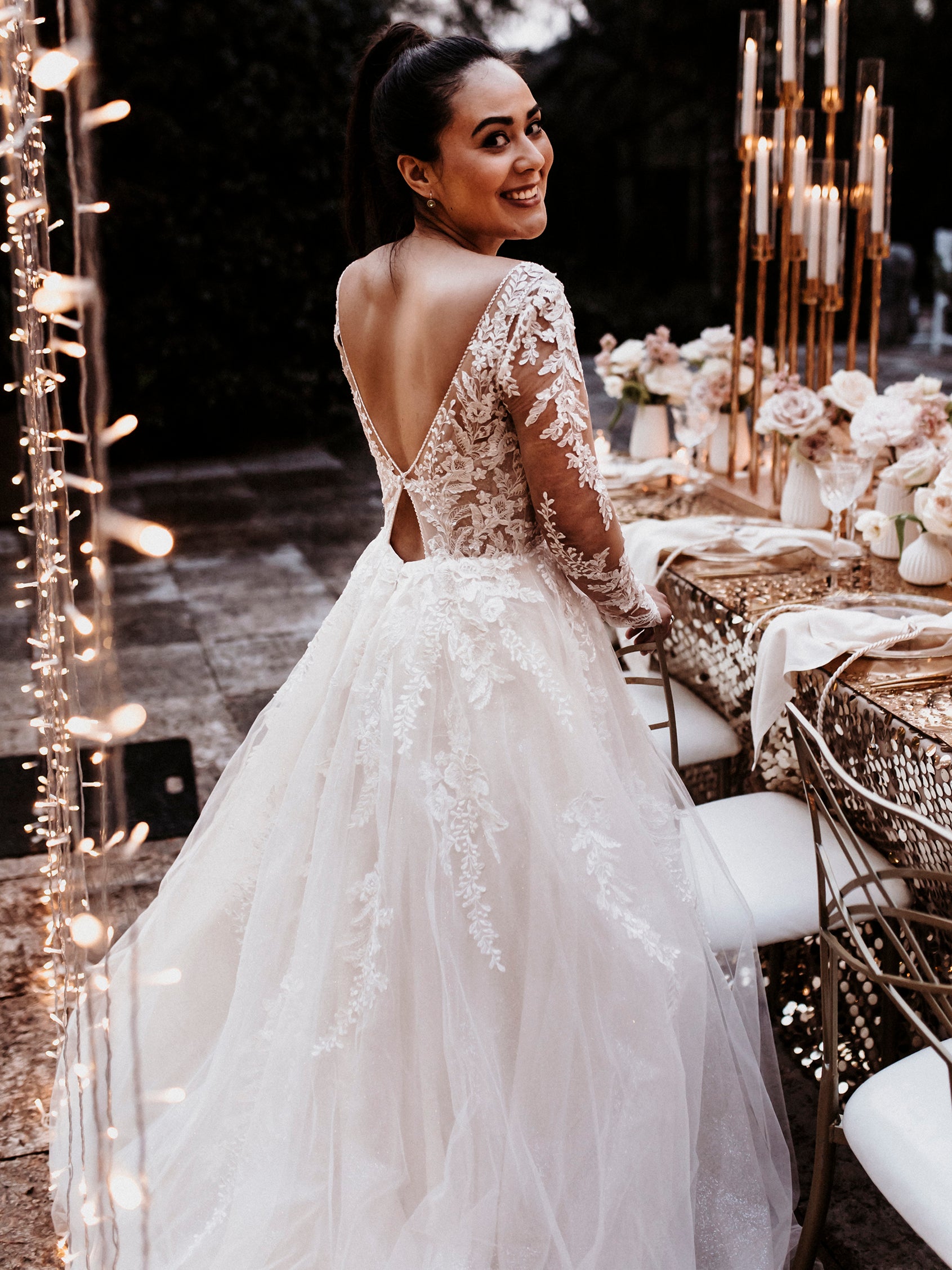 'Glory' is another princess-style stunner that will flatter full-bosomed brides with its off the shoulder neckline and inner bones and cups. The open back actually provides support to thanks to the illusion bands, and the cascading embroidery on the skirt elongates the silhouette. You can volume-up with crinolines, adding even more definition to the nipped-in waist.