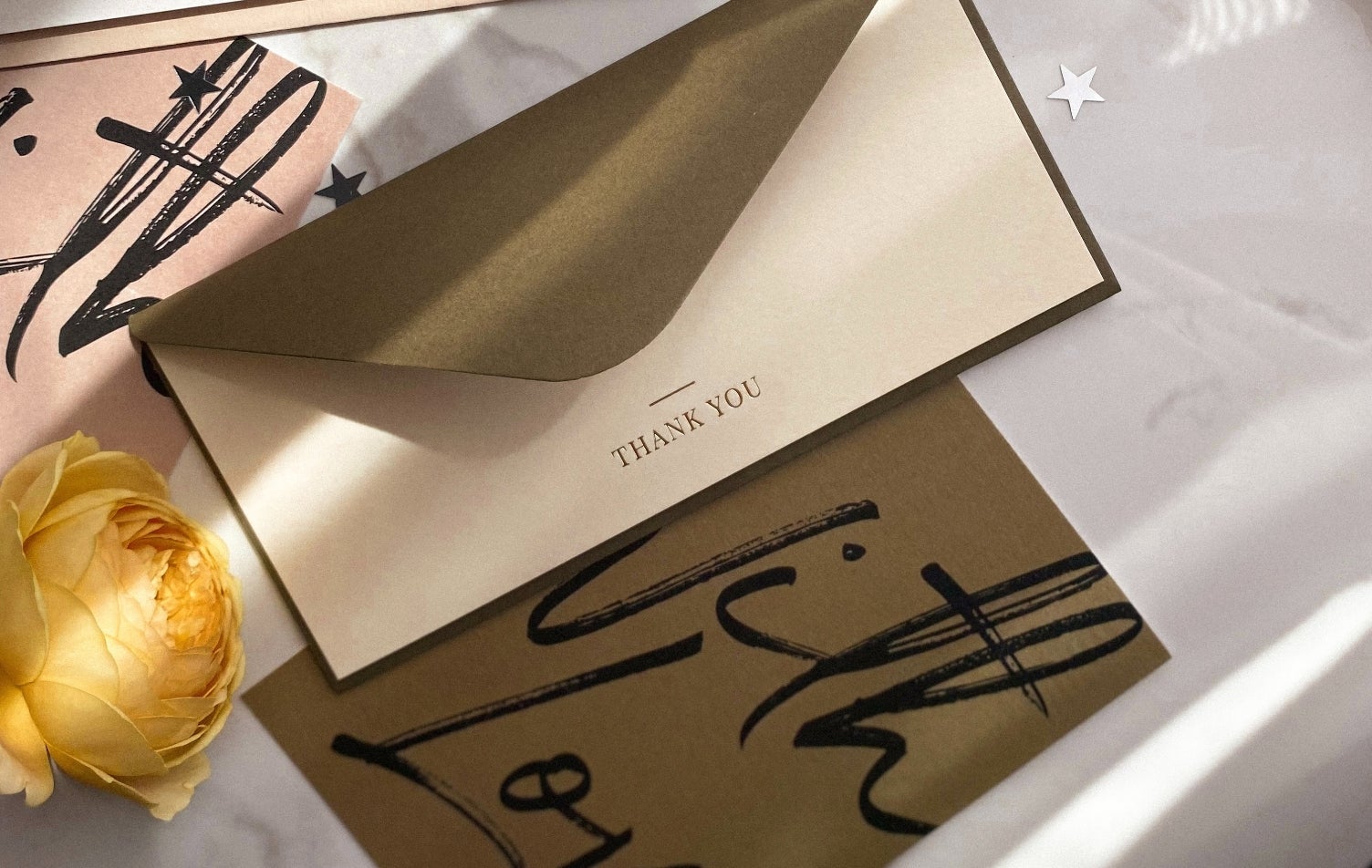 With small and intimate weddings on the rise, 'crafted' is the new buzzword. Having fewer guests at your wedding affords a brilliant opportunity to create DIY details, from wedding invitations to wedding decorations and decór, and much more.
Not the least bit crafty you say? No matter. The internet is full of tutorials, DIY tips and hacks for beginners. Simple craft ideas such as sewing your own ring pillow, or making flower centerpieces, can be learnt quite quickly and provide a joyful DIY project (and a bit of distraction) in the run-up to your big day.
The important thing is to give wedding DIY a go, as the result can be a beautiful, highly personal touch that everyone will remember.
Handmade Wedding Invitations
Sure you can personalize your invitations when you order them online. But before you send them out, add some little details that will make them truly unique. Buy a calligraphy felt tip pen and practice curly handwriting when writing the guest's names and addresses – it's easier than you think! Fill envelopes with real rose petals, tiny pieces of gold foil or even snippets of antique lace or ribbon. It's these beautiful little accents that will wow your guests and show how treasured they are.
Grow Your Own Wedding Flowers
Holding a bouquet, or decorating the reception venue, with flowers you have grown yourself is a symbol of deep commitment. And yes, this DIY wedding idea requires a bit of forward planning. Spring of course is the perfect time to plant flowers. Choose easy-to-grow varietals such as colorful zinnias, fragrant sweet peas, daisies and marigolds. Also think about cultivating aromatics such as rosemary and lavender. They will add a fragrant accent or centrepiece to your wedding table. You can even make scented lavender bags with ribbon and pretty fabric as party favors.
Create A Wedding Website
Even for the digitally challenged, making your own website is easy, and most brides would agree essential. Many website providers and wedding planning services have special templates for weddings and they are a brilliant way to keep guests and family up-to-date and pleasantly involved in your wedding journey. Guest lists, gift lists, RSVPS and real time chats can all be handled quite effortlessly on a website, as can of course photos from before and after the event – an eternal keepsake of your most special day.
Get Creative With Wedding Favors
The more wedding favors say about you, the more cherished they will be by your guests and family. If you love cooking, think beyond the wedding cake and consider little pots of homemade jam with vintage fabrics lids. Minature bottles of the same wine served at your wedding are an elegant idea, especially when decorated with ribbon and a paper tag with the guest's name. Wellness treatments are always welcome at weddings. Purchase some painted glass bottles for moisturizers or perfumes made with organic oils. Handwritten labels by you will make them a beautiful, personal keepsake. Or for something more dynamic, a DIY snow globe filled with colorful sequins and a romantic bridal photo is something guests from young to old at your wedding reception will love.
Write Your Own Wedding Vows
Writing your own wedding vows can be challenging, but certainly worth it. It's a process that will take time, rewrites, and practicing out loud (yes loud) to get them right. We certainly suggest creating the first draft together with your partner, when you can both decide on the tone (Serious? Irreverent? A bit of both?) and structure. Think about WHY you fell in love with each other, and take it from there. Also remember vows are just that, so your speech should have some 'to have and to hold' type commitments that will mark the beginning of your new life together.
Photo by Vika Fleisher on Unsplash